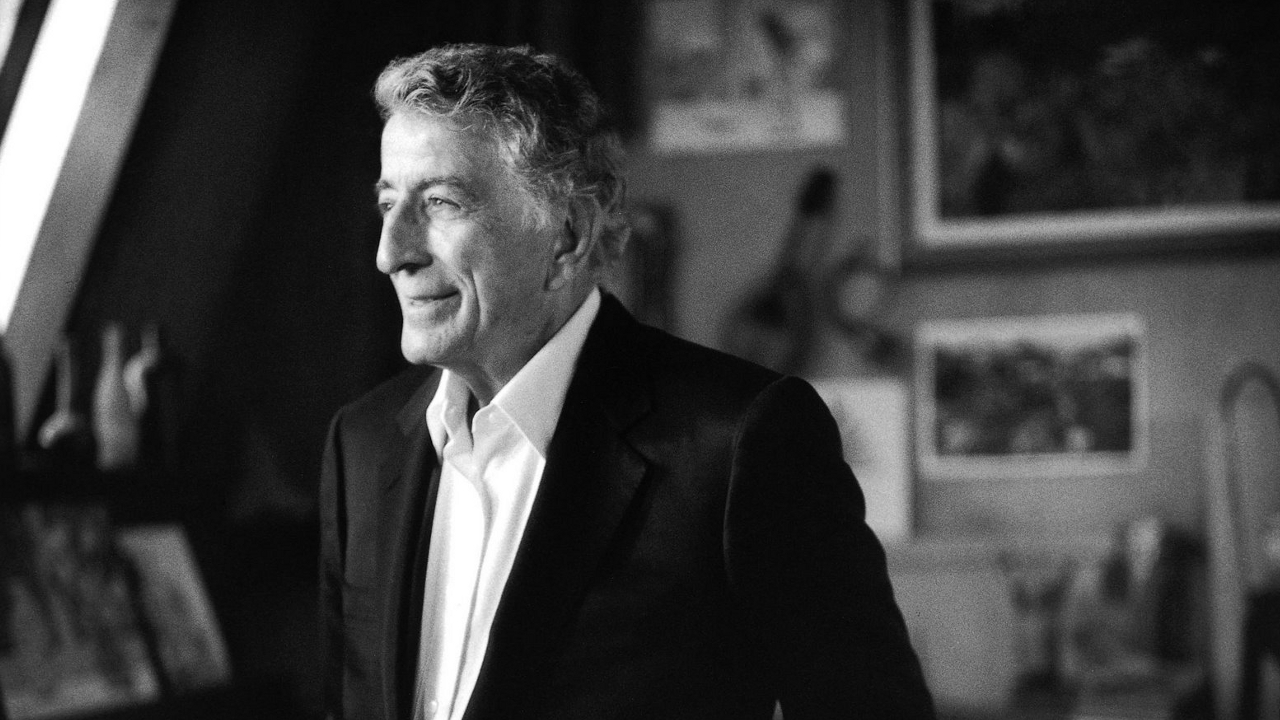 In yesterday morning's L.A. Times, there was a review of Tony Bennett's performance over the weekend at the Hollywood Bowl. Bennett is 90! The review entitled "Ageless talents of Tony Bennett" went on to praise his performance – which lasted for over an hour – and his obvious enjoyment of performing and his engagement with an appreciative audience.
I was bowled (no pun intended) over and thrilled that at 90 he is still doing what he loves most, and doing it so well.
My immediate thoughts were "Wow, he is so inspiring. I hope I'm doing that well at 90!"
So, I got up and went to yoga class. Better start now if I want to be kicking that strongly at 90.
I kept thinking through 'downward dog' and 'chair pose' about the title of the newspaper review, especially the words "Ageless talent."
Don't we all have ageless talent of some kind? Geez, I hope so. It's a well-known fact that as we age we will be happier, healthier, and hopefully, around longer if we remain engaged in something that we truly love, something that gets us up in the morning and makes us a little giddy just to be doing it. Like Tony.
OK, so his talent is an amazing, God-given gift like few others. Still, we all have special gifts or talents to pursue and enjoy. While our talents might not be on the level of Mr. Bennett, they're just as valuable if they make us happy and keep us loving life, don't you think?
Take my brother, Rod. He's been an avid tennis player for over 40 years. At one point, he was even ranked on the national tennis ranking thingy. (Sorry, bro, I'm not good with details.) This man plays tennis several times a week at no less that two solid, pounding hours at a time, all this with pretty bad knees from all that pounding for over 40 years. But here's the thing. He would be in more pain if he stopped playing tennis. Why? Because he loves it. Really, truly loves it.
And then there's my husband and his photography. Yesterday, he worked on a couple of images for several hours, sitting in front of the computer – he was in "the flow" — and absolutely having a blast, all by himself. Why? Because he loves it.
My friend, Sara, is a social activist and has been involved in various community and political causes for years and years. She's unwavering in her devotion, whether in good times or not so good. Her talent is that she is able to listen honestly with an open heart to all sides, and then help find a way to bring people and causes together. Again, why does she stick with it? She loves being of service.
Get my drift? All of them are passionate about something. Whatever it is – a sport, a craft, an artistic pursuit, a social cause — if it gets your heart singing, then it is your ageless talent.
For me, I really love writing this blog, but what I love most about it is the opportunity to express my thoughts in a creative way, and maybe, just maybe encourage or even inspire others to keep dreaming and exploring who they are and who they can be. That is what makes my heart sing.
So I'm going to keep rolling along in that direction and see where it takes me. And if I'm lucky enough to reach 90 as happily as Tony Bennett, well, that really would be a song worth singing.
Do you have a passion or talent that you're exploring or fine-tuning? Or are you in research mode?
Speaking of the crooner, I thought I'd leave you with a little something of his. Enjoy! 
Till next time,
Judy