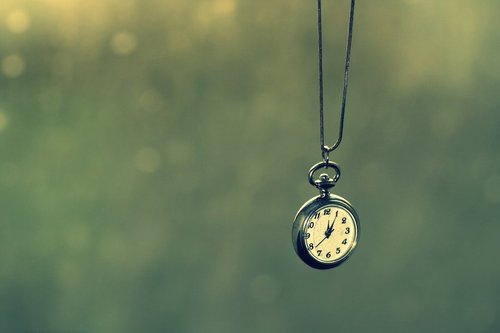 I'm been unemployed* for just over 6 months now. So far, so good. Really enjoying the everyday freedom, a lot. Michael and I have kept busy with our individual creative pursuits, and have been having fun taking day trips together most every week.
So, it's been good. Really good. You're waiting for the 'but' here, right? OK, here you go.
But, I have come to realize that in my fear of stepping off the career-go-round, I kind of set limits on my newfound freedom. I think I was so afraid of feeling rudderless and lost that I may have overcompensated just a tad.
Lately, a few self-imposed deadlines or obligations that I've given myself for different things have started weighing me down, and kind of ticking me off. Call it the "good little Catholic girl" syndrome or whatever, but it's hard for me to not be or feel productive.
Take this blog, as an example. When I decided to do this, I said to myself, "Self, you're going to post on your blog two times every . . . single . . . week, come hell or high water." And I've lived up to it, except for one miserable cold and another flat-out creative dry spell. Let me tell you, though, the angst that I suffered over missing those posts made me never want to do that again.
I've lamented to family and friends . . . and of course, poor Michael has heard it a few more times, that sometimes posting twice a week puts too much pressure on me to come up with ideas that I actually want to write about. If I'm not "feeling" it, it's hard to put words to it.
The funny thing is, no one is holding me to that particular deadline or commitment, which is what friends, family and Michael have been telling me. This is my creative expression, fun, joy-getting pursuit, and yet, there I was slapping all kinds of do's and don'ts all over it.
Such a good little girl. Staying so productive.
I guess I've been a bit slow on the uptake, but I think I'm finally getting the message that I really can set my own schedule and do the things I want to do, or that need to get done, in my own good time.
Isn't the point to enjoy the doing anyway? Especially now.
You know how we always say things like "where did the time go?" "How did I get to be this age so quickly?" Well, I think that's how. By filling up every minute with all the obligations, commitments, productivity that we can possibly squeeze into a day, so much so that the moments of our lives scream by at mach speed.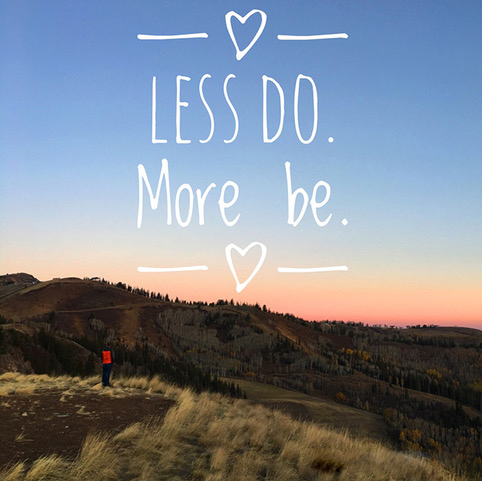 I have absolutely no solution for this, especially for anyone still working, except to say that maybe, just maybe, it's worth looking at all the things we do on a daily basis and perhaps finding a few to eliminate or at least shorten the time spent on them. Maybe you can take a few extra minutes out of things like grocery shopping or cooking (order in), or laundry (buy more undies), or mowing the grass (let it grow). Whatever those things are for you, just try to steal a little time, schedule it in (I know, kind of an oxymoron) and savor those "extra" minutes of your life. Be 100% present and breathe.
I'm just guessing, but I feel pretty certain that none of us are in a hurry to reach the "finish line," so let's do a collective sigh, take a moment, and just be.
I think I'll start by reading more poetry, because I really, truly love reading poetry, but rarely take the time to savor it.
And as far as the blog goes – well, I love doing this. I love writing. But I will only write and post things that feel right to me. I'm using the two times a week schedule as a framework, and when it flows, it'll be two, maybe more; but when it doesn't, well – you understand. Your time to read this – which I can't even begin to tell you how much I appreciate it – is too valuable to waste on mere drivel.
So how about you? Will you join me on the down slow? And tell me, do you sometimes feel hemmed in, too, by self-imposed rules or deadlines? Or have you found a pace that allows you to appreciate the moments while keeping things on track? And if so, please help guide the rest of us!
Till next time, I'm off to read a little poetry. And in that vein, here's a favorite that seems fitting and timely. Enjoy!
Judy
*still not feeling the "R" word, but working on it.
The Summer Day
by Mary Oliver
Who made the world?
Who made the swan, and the black bear?
Who made the grasshopper?
This grasshopper, I mean –
the one who has flung herself out of the grass,
the one who is eating sugar out of my hand,
who is moving her jaws back and forth instead of up and down –
who is gazing around with her enormous and complicated eyes.
Now she lifts her pale forearms and thoroughly washes her face.
Now she snaps her wings open, and floats away.
I don't know exactly what a prayer is.
I do know how to pay attention, how to fall down
into the grass, how to kneel down in the grass,
how to be idle and blessed, how to stroll through the fields,
which is what I have been doing all day.
Tell me, what else should I have done?
Doesn't everything die at last, and too soon?
Tell me, what is it you plan to do
with your one wild and precious life?