Do you feel more creative now than when you were younger? Or are you feeling those creative urges are behind you now?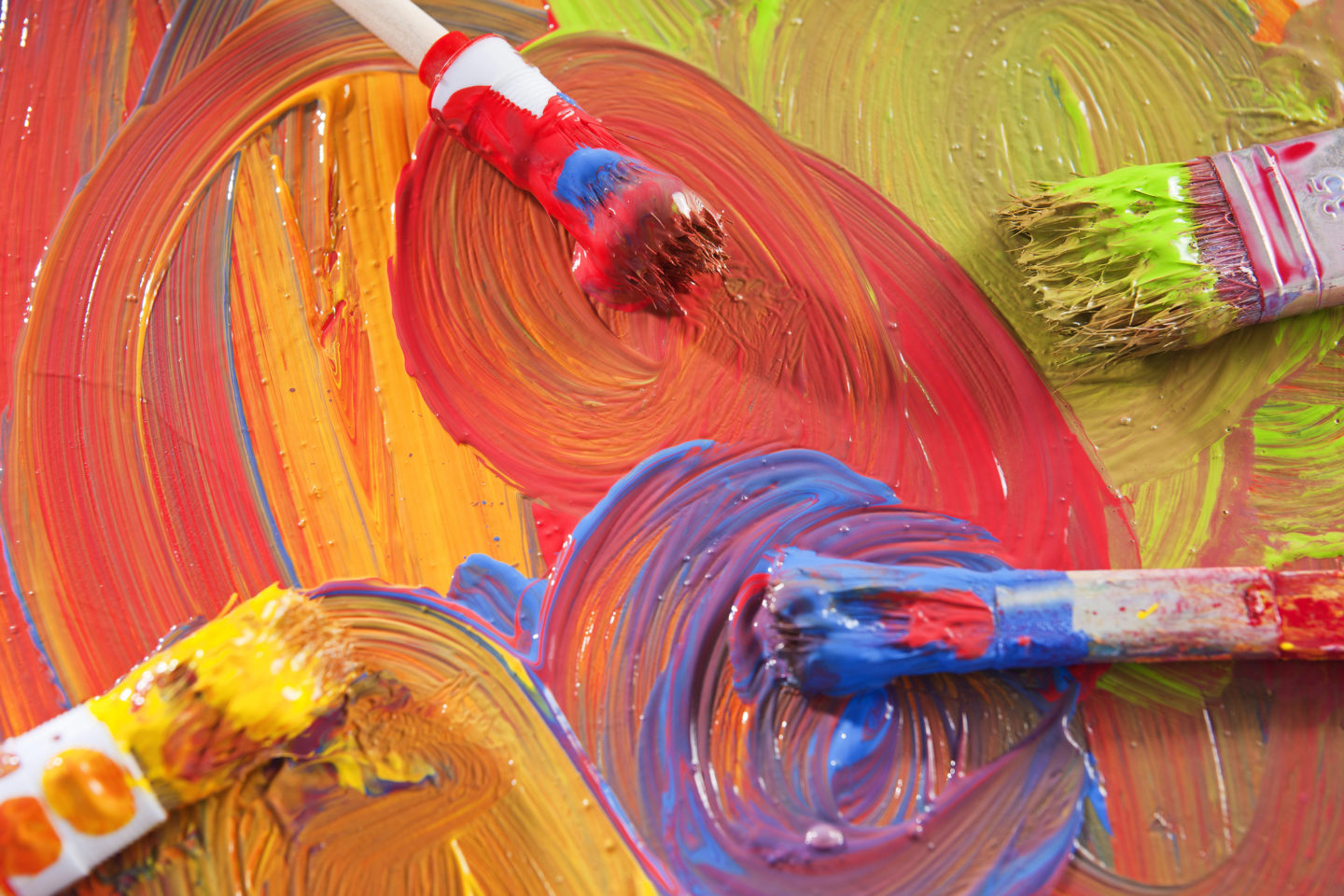 I've been thinking a lot about this lately. Seems like many of us start hearing those creative rumblings once we start putting careers behind us or when facing an empty nest. Whether we jump into something new or different may be more a result of listening to those old tapes in our heads telling us that we're not the artistic type or very creative, so we should stick to what we know, rather than the truth.
Of course, some folks are fearless, or just driven by their need or wish to be more creative. My husband has taken up ceramics once again (it was his initial course of study in college many years ago). He says that at the local art center where he does his work, the average age is 60+. That is so encouraging and motivating to me. Makes me want to try something new, too.
And lest we think that our artistic or creative skills have passed us by or never found us in the first place, consider this. There was a recent column in an AARP Bulletin titled "Creativity Stays Sharp As We Age." That really grabbed my interest. The article states that many inventors do their best work near or after the age of 50! It seems that the experience and in-depth knowledge acquired over a lifetime aids the creative process well into our later years. And there's no reason to believe that it ever shuts down.
According to experts, we can increase our creativity quotient as we age – as long as we commit.
That's the key: commitment. In order to build a new skill set, or just improve on what you're doing, it takes some focus and determination. This blog, for example. When I was preparing to leave my career, I'll admit, I was a little nervous. Actually, a lot nervous. Mostly, I was afraid I would flounder if I didn't have some structure and something I was committed to. And I knew I had to have a creative outlet. Writing seemed a natural fit, and the blog format was the perfect space for it. But to make it work, I had to fully commit to the technology (yikes), as well as the time and creative energy to do the writing.
I was talking to a friend about this recently (oil painting is her passion), and she agreed about the whole structure thing, too. I know that it seems counterintuitive to create deadlines and demands on the creative process, but for both of us (and probably many of you), it's a key part of how we keep ourselves engaged and moving forward.
For example, I'm committed to posting twice a week – on Tuesdays and on Fridays. That schedule forces me to organize my time around researching and writing. In my friend's case, she intentionally submits applications to juried art shows in order to have a deadline that she must meet, thereby motivating her to commit the necessary time to her painting.
But what if you don't believe you have any creativity in you? Well, think again. The same experts believe that creativity is not a gift from the muses only granted to certain people. Rather it is something that anyone can cultivate, using a variety of methods.
Julia Cameron, author of the book The Artist's Way, which she describes as 'a course in discovering and recovering your creative self,' offers these practical tips to find or reignite your creative spark:
Commit to doing "morning pages." This is three pages of longhand writing about anything, every morning. From "I don't like the way Fred talked to me" or "I forgot to buy more kitty litter" to "I think I'll have a waffle for breakfast," the pages don't have to look like they have anything to do with creativity, but in fact, as we put our worries or random thoughts down on the page, we are suddenly more alert, aware, focused and available to the moment. Which is when creative ideas will begin to emerge.
Take yourself on an "artist date." Meaning, go on a two-hour adventure once a week or once a month. This is something you do by yourself, and it could be as simple as a long walk in a new place, trying a new bistro for lunch, walking around a hardware store, sitting in a park or seaside – just something out of your ordinary day, and alone. Again, watch ideas or inspiration surface.
Take a 20 minute walk right outside your door. When people walk, they often begin to integrate the insights and intuitions that they have gained through morning pages and outings.
Totally doable and worth a try, don't you think?
When you take a few steps toward reawakening that creative part of you, you never know what might come up. Maybe you're a late blooming Michaelangelo, best-selling author, famous chef or celebrity stylist. Even if all you're interested in is the profound pleasure of exploring your curiosity, or in finding a solution to that problem or issue you're dealing with at home, at work, in school, in a relationship, or whatever, the chance to try something new, or once again, is an opportunity too sweet to be overlooked.
I'd love to hear your thoughts about this. And if you have any rituals that help spark your own creative impulses, please share!
Till next time,
Judy