Here's another Shop Your Closet opportunity.  Just to illustrate how simple it can be to change your look and expand your wardrobe options, Dona and I took a basic outfit – pants and shirt — and created three different "stories."  Starting with a denim shirt and a pair of chinos, we added different jackets and shoes to create new outfits.
Maybe one of these is more "you" than another, or maybe you would wear something similar to each of them, depending upon your mood or the event of the day.
Here's a conservative, more classic approach. Tailored jacket over denim shirt with a loafer-esque mule.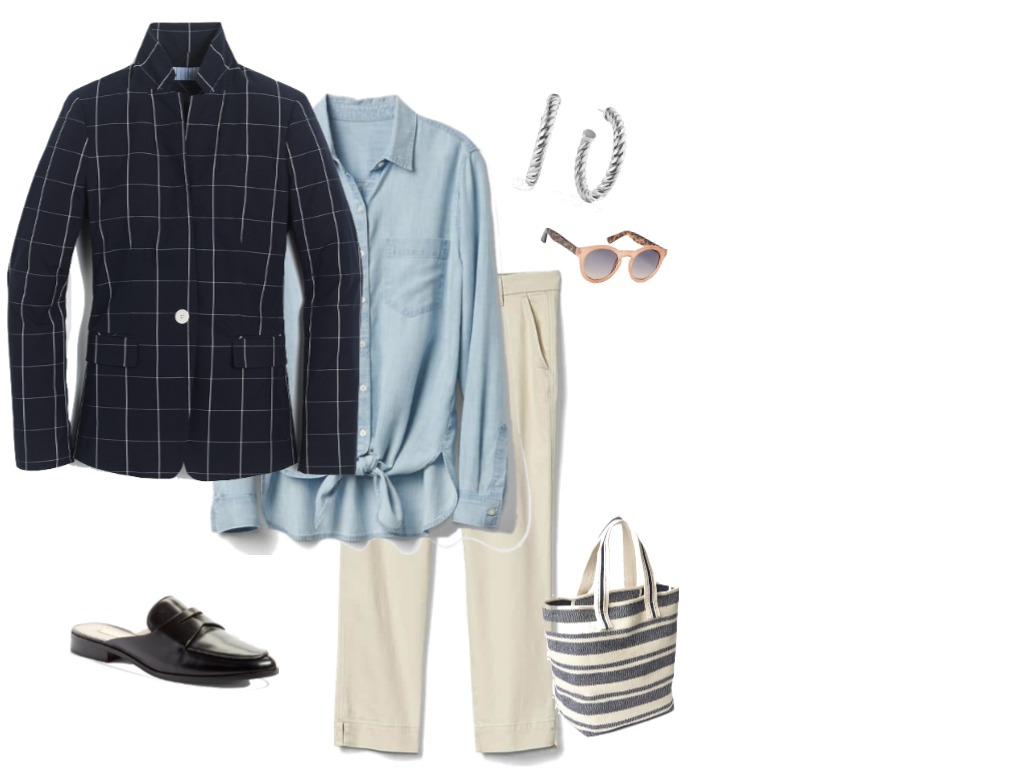 Edgier, more artsy styling with a "graffiti" jacket and studded shoes.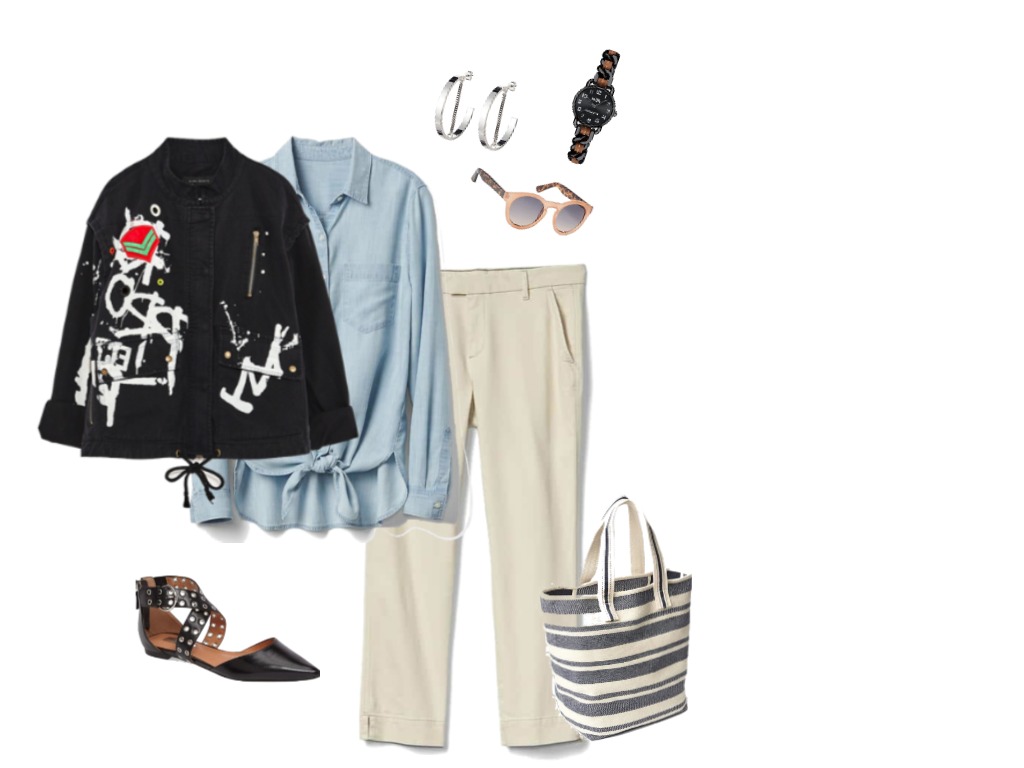 And lastly, a cozy oversized sweater with a pop of color in ballet flats.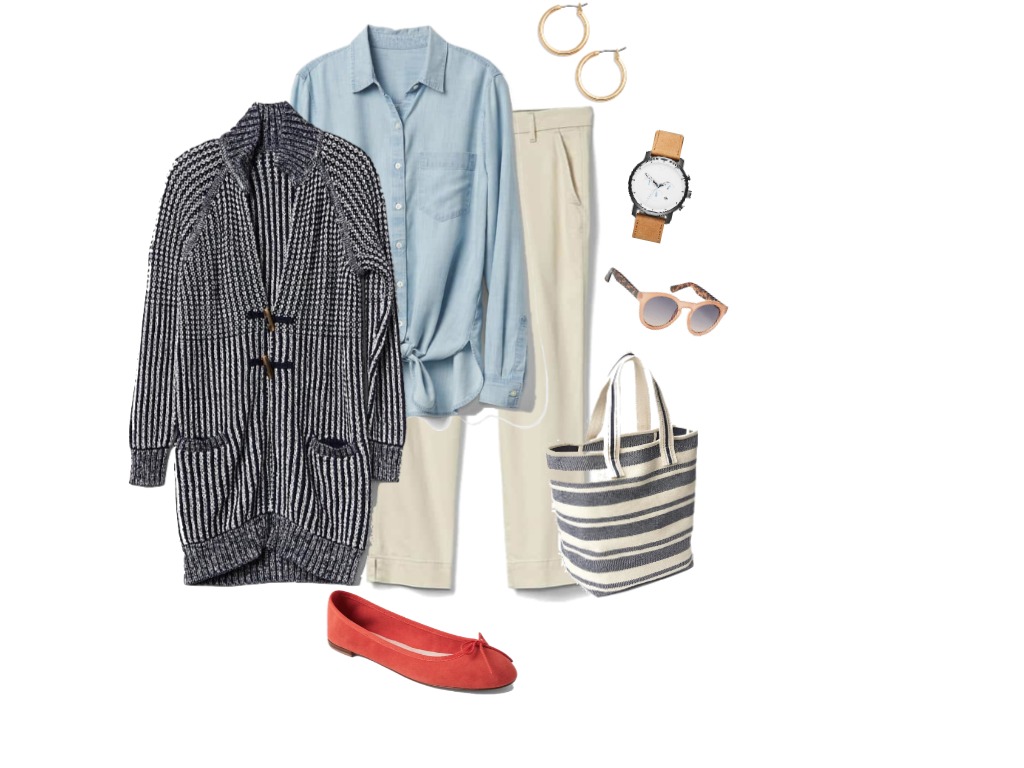 We've all got basic pieces in our closets that we tend to wear frequently. Next time you start to grab the same pieces, think of adding one different item – perhaps shoes and accessories (OK, maybe more than one item), a jacket or sweater. Maybe instead of tucking in the shirt, you tie it in the front or wear it open with a cami under. Simple changes that can make a big difference – in your wardrobe options and in your budget.
Which of these 3 do you prefer? Or would you wear all 3?
Till next time,
Judy
Jacket conservative JCrew   Jacket artsy Zara   Sweater oversized Gap   Denim shirt Gap   Chinos Gap   Ballet flats Gap   Studded flats Nordstrom  Loafer mules Nordstrom   Tote Gap  Sunglasses Gap  Earrings conservative Nordstrom  Earrings artsy Nordstrom  Earrings gold hoop Nordstrom