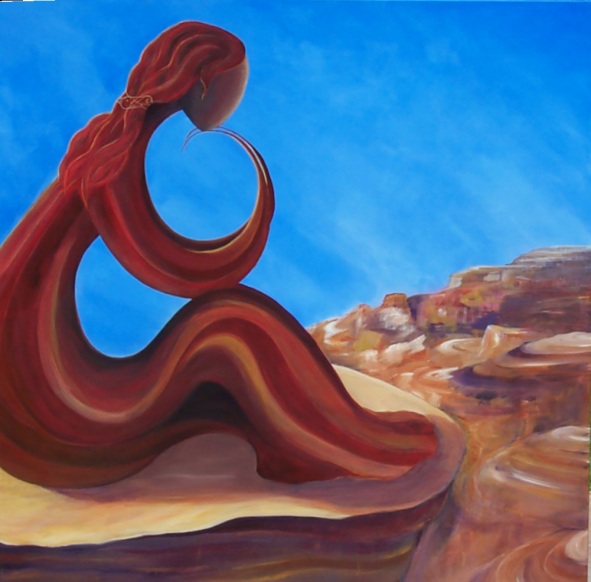 Every now and then, someone says something to me that really strikes a chord. Or a friend will offer up some information or reading that they've come across that they think I might appreciate. A couple of things recently came up (thank you Candy and Sara).
Over a glass of wine and amidst a lovely conversation with Candy, she told me that a long time ago, a former colleague had given her a great piece of advice in terms of helping to connect with people.  The advice was quite simple, but not.  He said simply "Ask the second question."
Hmmm.  Simple enough, but really pretty powerful.  We're all so harried these days,  in a rush to get somewhere, so busy, stressed out and overbooked that often when we're in a conversation with someone, our frenzy spills over and we might not fully engage with the other person.  We listen, sort of, waiting for either an escape or for our chance to talk. 
Sound familiar? We've probably all done it at one time or another, and have most likely been the victim of it as well.
So when she told me about "Ask the second question," I probed.  What exactly does that mean?  Well, it's just what it is.  When you're talking with someone, stop and really listen to what they're saying after you ask  "How are you?" or "What do you do?"  Instead of jumping ship or starting in on your stuff, take a breath and ask another probing question based on their first answer . . . then see how the conversation starts to pick up.
Maybe it leads nowhere.  But maybe, just maybe, you begin to make a stronger connection with a stranger, an acquaintance, even a close friend . . . or dare I say it, your spouse.
If nothing else, think about how doing this might make someone feel good just being heard.  It's worth a try. 
**********
The second thing I've been thinking about kind of relates to the thought above.
My friend Sara sent me a TED vignette titled "The Strongest Predictor of How Long You'll Live."  (See the full TED Talk here.)  If that isn't a dramatic enough title for you, the top predictors should make you pause and consider your own behavior.   I won't give it all away, but I will let you in on the very top predictor, which was surprising to me. For the rest, you'll have to watch the TED Talk. 
We've all heard or read about how important it is to have close and loving relationships, and how impactful that is to your longevity.  That was a clear indicator for a long life.
The top predictor, however, of how long you'll live is called Social Integration. Simply defined, social integration is basically how often you interact or talk to people as you move through your day, every day.  Do you chat it up with the checker at your grocery store, or with the barista at your local coffee house? How about the people in line with you at any number of venues, or the gym regulars who share your exercise schedule?
It seems this seemingly random and incidental connection with people is vital to your living a long and happy life.  These simple interactions actually produce  a sense of community, of belonging, which in turn reduces anxiety and alleviates loneliness or isolation which are health killers. 
So next time you're rushing through the line at the neighborhood market or waiting for that nonfat latte, take a minute and chat it up. It just might add years to your life.
**********
And lastly, I've been pondering this statement that I read a while back. 
Who you are at this age – over 60 – is the person you were always meant to be.
I really love this, and believe it.  Since I've been pondering this for several days, here's my take on it.
Life challenges us from Day 1.  We strive to meet those challenges as we grow through life.  Some of those challenges make us question ourselves over and over again.  They strip away at our confidence, and then over time, build it back up. We learn from our mistakes, grow from our heartaches. We celebrate the joy of loving and living.  And then we're back to striving, achieving, celebrating, suffering . . . in other words, living.
So by the time we make it to 60, we have, hopefully, found some resolution and growth around all the striving, achieving and suffering.  And that's where we – maybe – find our true selves.
I love this whole concept. My only question is this:  If this is the 'me' I'm supposed to be, why isn't it 10 pounds thinner?
What do you think?  Are you the you that you were always meant to be?
I'd love to get your thoughts on this and any of the thoughts in this post.
Tell me, what have you been thinking about lately?
Till next time,
Judy