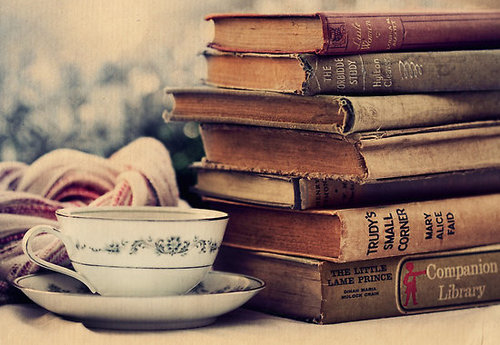 Like many people, I love to read. And I have to admit that I have a bit of an obsession with all things "book." I love a good bookstore, bookcases, bookmarks, my book group, and, of course, all kinds of books. Fiction, non-fiction, travel, cook, garden, self-help, coffee table and kids' books.
Having lots of books around me in my home makes me happy. Bookshelves are in almost every room of the house. Books comfort me, inspire me, motivate me. They give me a chance to put myself into other worlds, other personas, different situations, different eras and different countries. Can't imagine my life without them.
"I cannot live without books."
Thomas Jefferson to John Adams 1815
Almost 12 years ago, I started a book group, partially as an excuse to see my friends more regularly. Most of us have been friends for over 30 years, but with time and life, our get-togethers became fewer and further in between. Hence, the book group. It seemed a good way to ensure that we would see each other at least once a month, as well as a good reason to read a wider variety of books.  We eat, we drink, we catch up on each other's lives – and we talk about books – and oh yeah, we laugh!
Since I'm sure many of you are readers as well, and Summer is the perfect season to slow down a bit and read a little more, I thought I'd share several of our favorite and highly rated titles from the last year or so.
"Books are a uniquely portable magic."
Stephen King
Take a look and let me know what you think, and if you have any books that you'd like to recommend, I'll all eyes.
A Gentleman in Moscow by Amor Towles (my personal fave out of all of these wonderful books)
The Tea Girl of Hummingbird Lane by Lisa See
My Grandmother Asked Me to Tell You She's Sorry by Fredrick Backman (same author wrote the wonderful book, A Man Called Ove)
Georgia by Dawn Tripp
Becoming Nicole by Amy Ellis Nutt (non-fiction)
Salt to the Sea by Ruta Sepetys
Being Mortal by Atul Gawande (non-fiction)
Here's one more. At a recent book reading, I met the author of Watch Me Disappear, Janelle Brown. She read a couple of passages from the recently released book, and then answered questions. I was hooked. Bought the book and I'm about halfway through it. I can highly recommend it as a light Summer read. Sort of a Gone Girl-esque type of story.
Curling up with a good book is a perfect way to pass a little quality time – at least in my book it is.
Till next time,
Judy