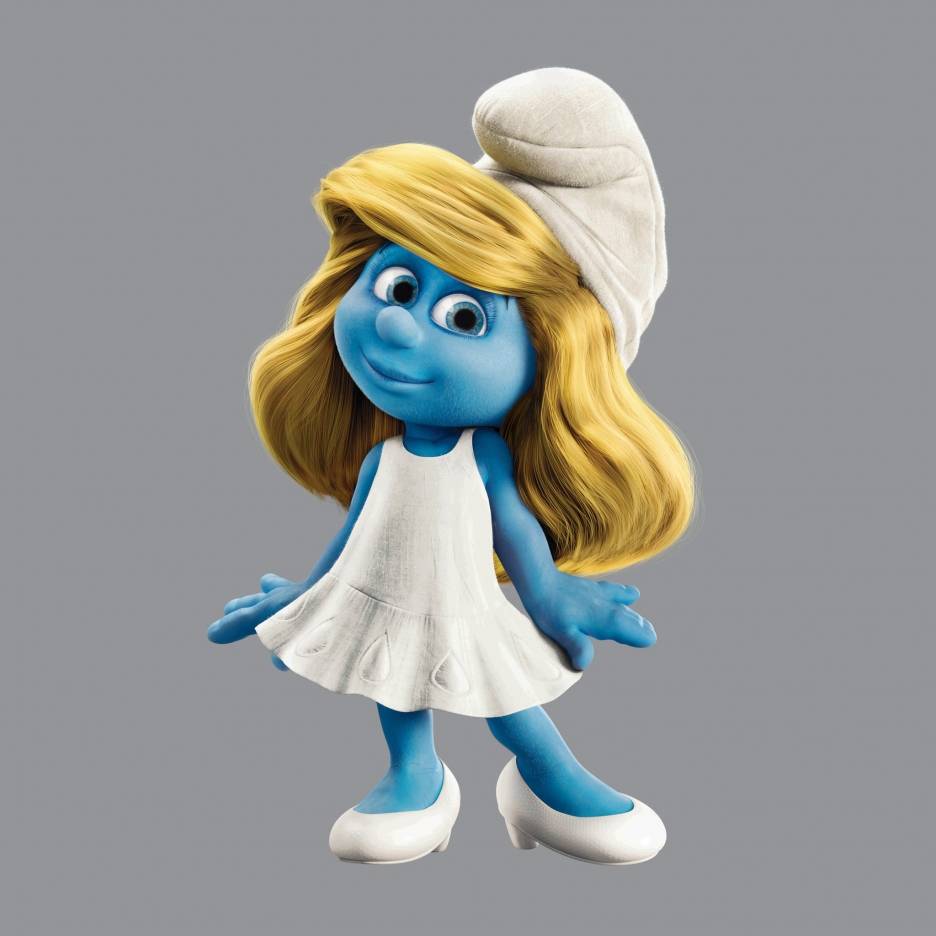 The other day, I was talking to one of my sisters and she was telling me about a blue dress that she was considering wearing to an upcoming wedding. As she was describing how the dress fit when she tried it on, she exclaimed "I looked like a Smurf in it!" Once I was able to catch my breath from laughing, I asked what exactly she meant. It seems the length of the dress was hitting her mid-calf, which at her height of 5'2", tended to shorten her even further, and . . . well, made her resemble a Smurf (no offense to those sweet little creatures).
Easy fix, of course. Have it hemmed, take it in a bit and she'll be good to go.
Our conversation got me thinking about other simple fixes that can make or break an outfit. Maybe being a fashionista is not in the cards, but looking our best – playing up our best assets – is usually worth a small effort.
I did a little research and found some words of advice from a few experts that might be of benefit. Not surprising, there are reams of fashion guidelines and recommendations out there about what to wear and how to wear it. Ultimately, the best advice is to just be yourself.
"Beauty begins the moment you decide to be yourself."
Coco Chanel
With that said, see what you think about the following tips.
Dress and/or skirt length. Starting with my sister's dilemma, experts typically agree that for women of a certain age, keeping dresses at the top of or at mid-knee is most flattering. Enjoy the memories of wearing mini skirts and move on. As stated above, and using my sister's experience, mid-calf is rarely flattering on anyone, unless the dress/skirt is a fuller style and you're wearing heels. Even then, it's best to stick to knee length pencil or A-line styles, especially when you're on the shorter side.
Pant length. I know this can be a touchy subject, but cropped pants – those pants that end at mid-calf – are difficult for most women to wear. However, if this style is a favorite, try wearing a slim fit leg, and if possible, wear shoes or sandals in a neutral or skin tone. This way, you will help extend the length of the leg and prevent that mid-calf cut-off that shortens you.
Long tops. This one is especially true for shorter women. Wearing long tops that extend beyond your hips to the leg/hip crease or even below will shorten you. Remember the front tuck and how it works to help elongate your legs? Hip-length tops or a front-tuck will help create the illusion of height. (I have to admit though that sometimes wearing a longer top or tunic is just too comfortable to pass up.)
This tip applies to men as well. You know how men are wearing their shirts untucked and long now? This can look a little sloppy if the shirt is too long or baggy, and will make him appear shorter. My brother recently found the UNTUCKit brand and told me about it. Their shirts are designed to fall halfway between the belt and the bottom of the zipper, with a curved hemline rather than square. All of this helps slim the man while keeping him stylish and comfortable. Find the shirts at untuckit.com (thanks, bro).
V-necks. Did you know that wearing a V-neck slims your upper body? By extending the line of your neck, you call attention to your face and away from what might be fuller breasts and tummy. If you're thin and small up top, then crew or boatnecks are OK. But in general, V-necks are flattering on most people.
"The best color in the whole world is the one that looks good on you."
Coco Chanel
Speaking of color. Wishy-washy pastel hues are to be avoided by women of a certain age as they tend to wash us out.  As we age, we should try to wear colors that enhance and bring out our best features.  This one is tough for me as I love neutrals, but I'm trying.
Here are a couple of color tips that surprised me. According to my friend and co-author of Quintessential Style, wearing earrings that match your eye color will instantly add brightness to your face. And if you carry a handbag that is similar to your current hair color, it will instantly "go" with whatever you're wearing. Who knew? Read Sharon's blog here.
"Two colors in any outfit are quite enough."
Christian Dior
Fit. Don't hide behind loose-fitting and oversized clothes. You'll look slimmer and more attractive when your clothes fit you well. Find a good tailor and visit often.
Avoid matchy-matchy accessories. Looking too coordinated or trying too hard appears dated. No need to match shoes, belt and bag. Or earrings and necklace or bracelet. It's more interesting to mix things up a bit. Just stick to similar metals, and see what works.
"Be yourself. Everyone else is already taken!"
Oscar Wilde
 Of course, all of this advice from experts is only good if it works for you. The best style, color or trend is the one that makes you feel most like you.
Because at the end of the day, when you radiate happiness and confidence, there's nothing more attractive.
Let me know if this kind of information is helpful to you. Or not. If it helps keep the Smurfs at bay, then my job is done.  Again, no offense to Smurfs.
Till next time,
Judy