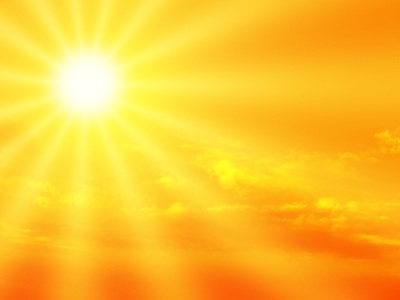 Looks like we're off to a pretty warm Summer here in Southern California. No surprise there, so why does it always seem to sneak up on me, sartorially speaking. Yep, here I am again with little in the way of stylish, yet cool and easy items in my wardrobe.
OK, I have a few basics – white jeans, linen pants, a dress or two. It's the tops that get me down. Gotta have sleeves, but not too much. Can't be too tight, too short, too long or too baggy.  No spaghetti straps (do they still call them spaghetti straps?), or open backs.
You see the problem?
At the conference in Orlando last week, there was an abundance of off-the-shoulder and cold-shoulder tops, strappy maxi dresses, ruffles galore, lots of stripes and florals.
I'm a bit tired of the cold-shoulder look, and off-the-shoulder is just not for me. Ruffles? Hardly. Stripes – yep, I can do that. Maxi's don't work on my 5'3" frame. Florals have never been my thing, however, some were so pretty that I felt inspired to maybe try a little something.
So, I set off to find whatever I could in the way of cool and easy Summer wear. I immediately found a few things that I thought were so cute – but so wrong – for me. Sigh.
We've all been there, I'm sure, when you walk into a store or onto a website, ready to buy, and find nothing appealing or appropriate. It's pretty frustrating, and a little demoralizing, frankly. And talk about feeling invisible.
I don't want to dress to try and look 20 years (or more) younger. But at the same time, I don't want to dress so conservatively that I look 20 years (or more) older either. And in 90 degree plus heat, I just want to be cool and comfortable, with a little style.
Rather than let the "not working for me" get me down, I decided to try and find replacements that would work for me. While this is not an exhaustive list by any means, and certainly not meant to be a "do this" scenario, I thought maybe, just maybe, you would find a little inspiration from my search. Let me know what you think.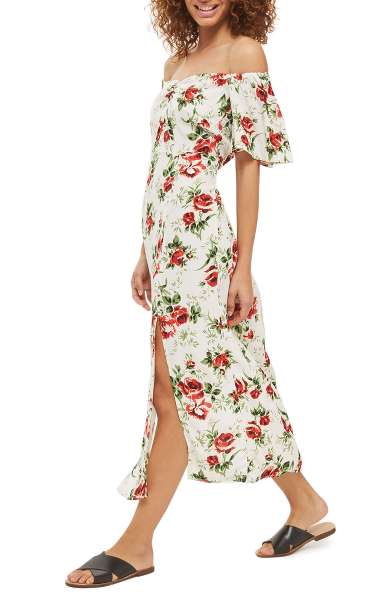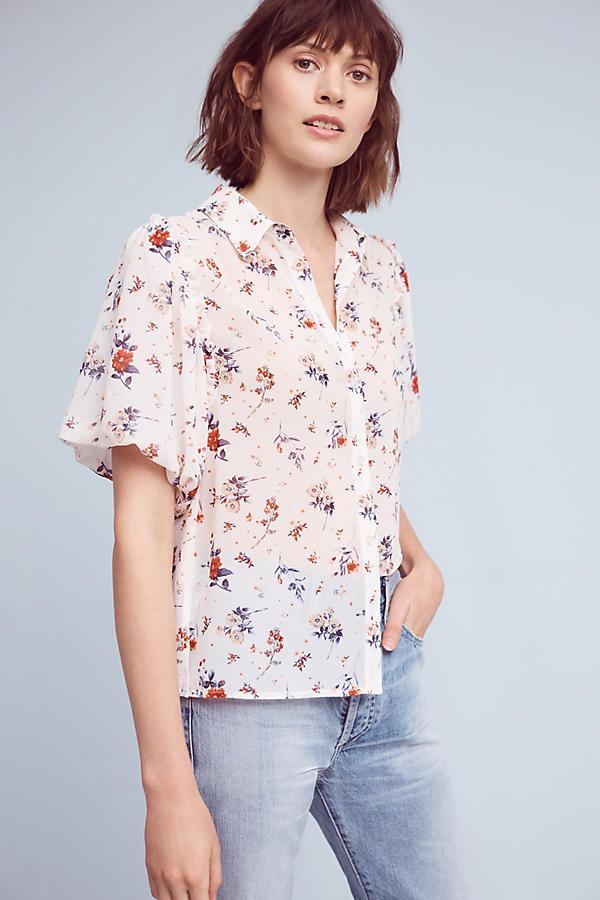 In order to get my floral "fix," and knowing I can't wear the dress on the left, perhaps a light floral top would satisfy?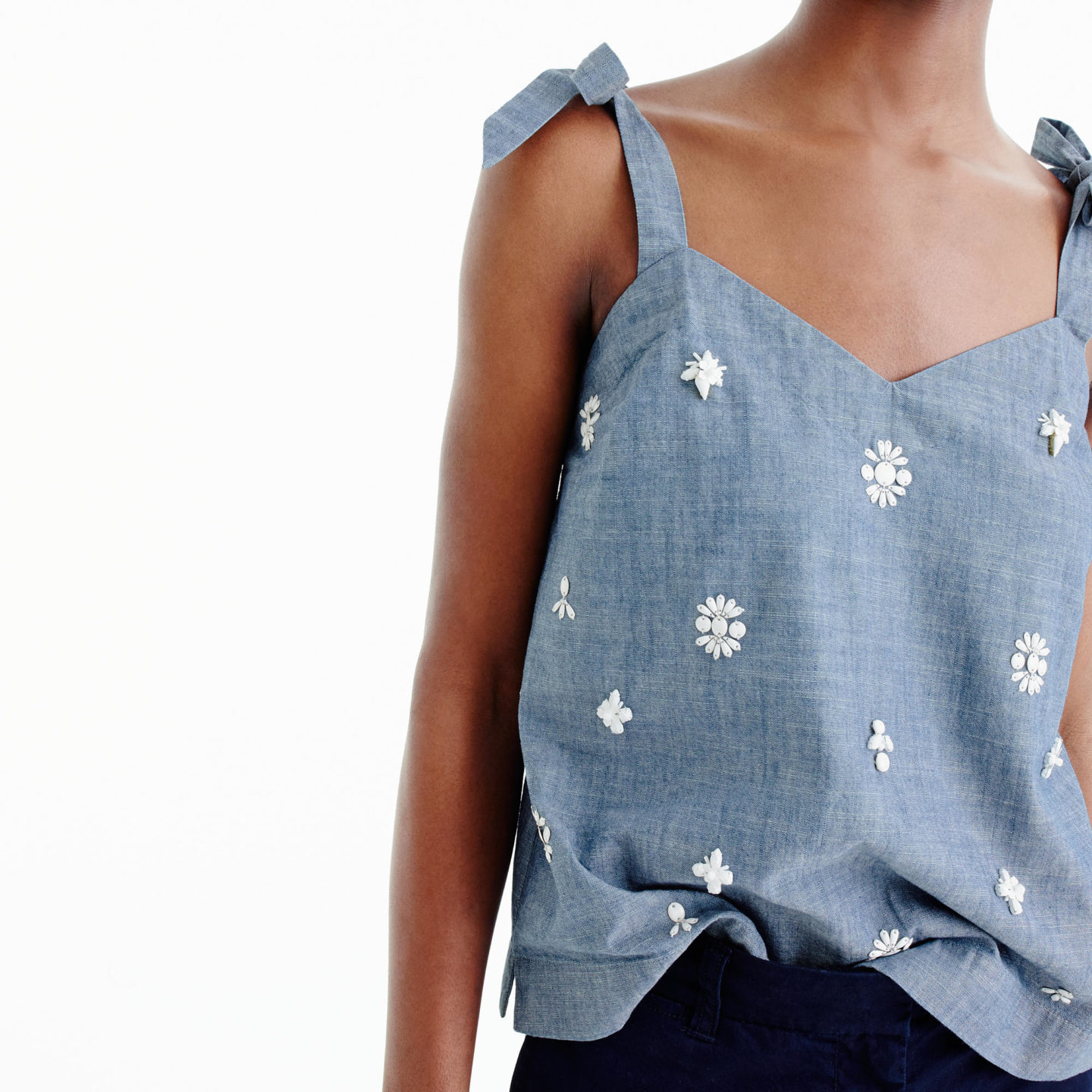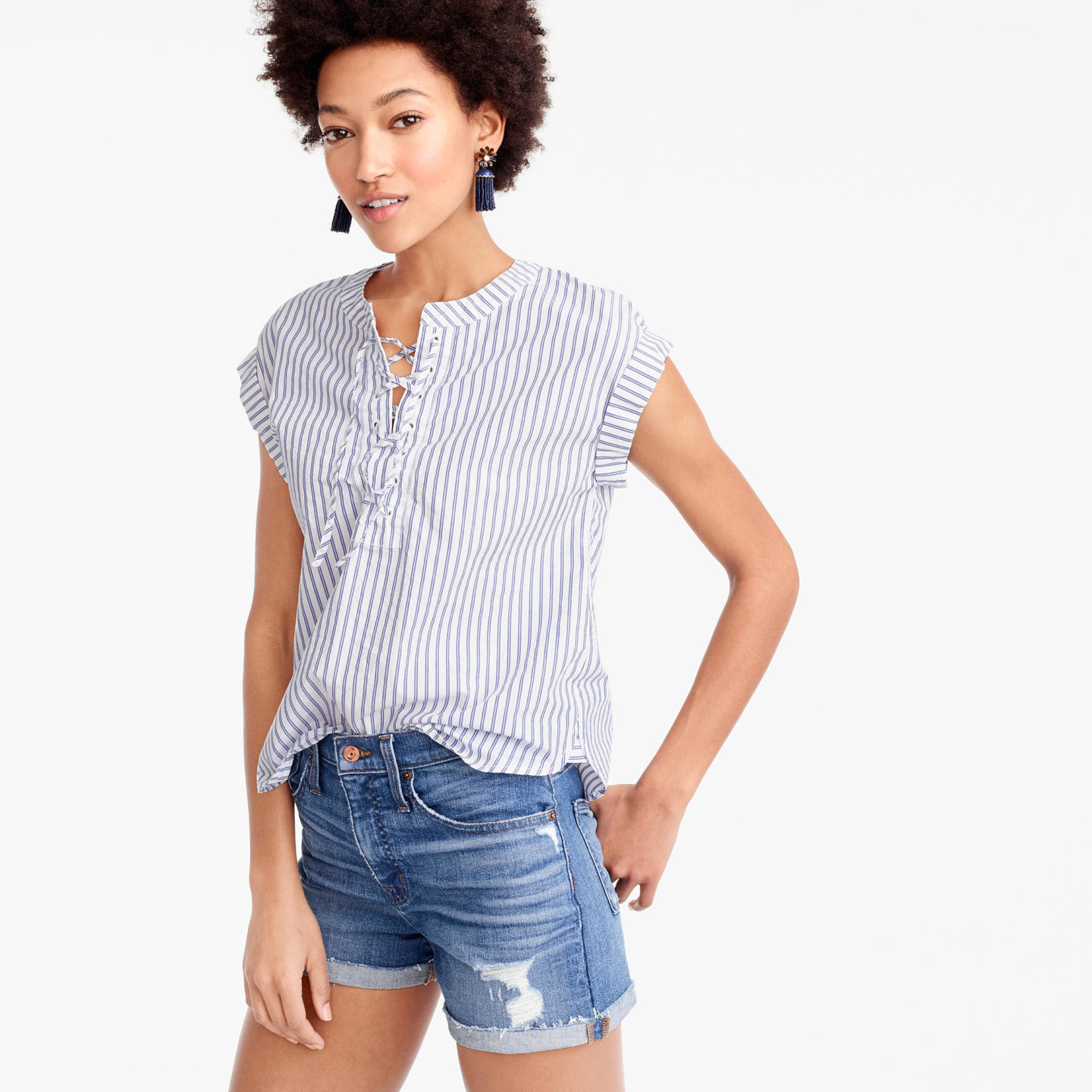 I love the little tie shoulder top on the left. It looks so loose and cool, but I have to have a bit of arm coverage. To me, the one on the right is a perfect replacement. Still cool and loose, with the lace-up adding a touch of style to a simple top.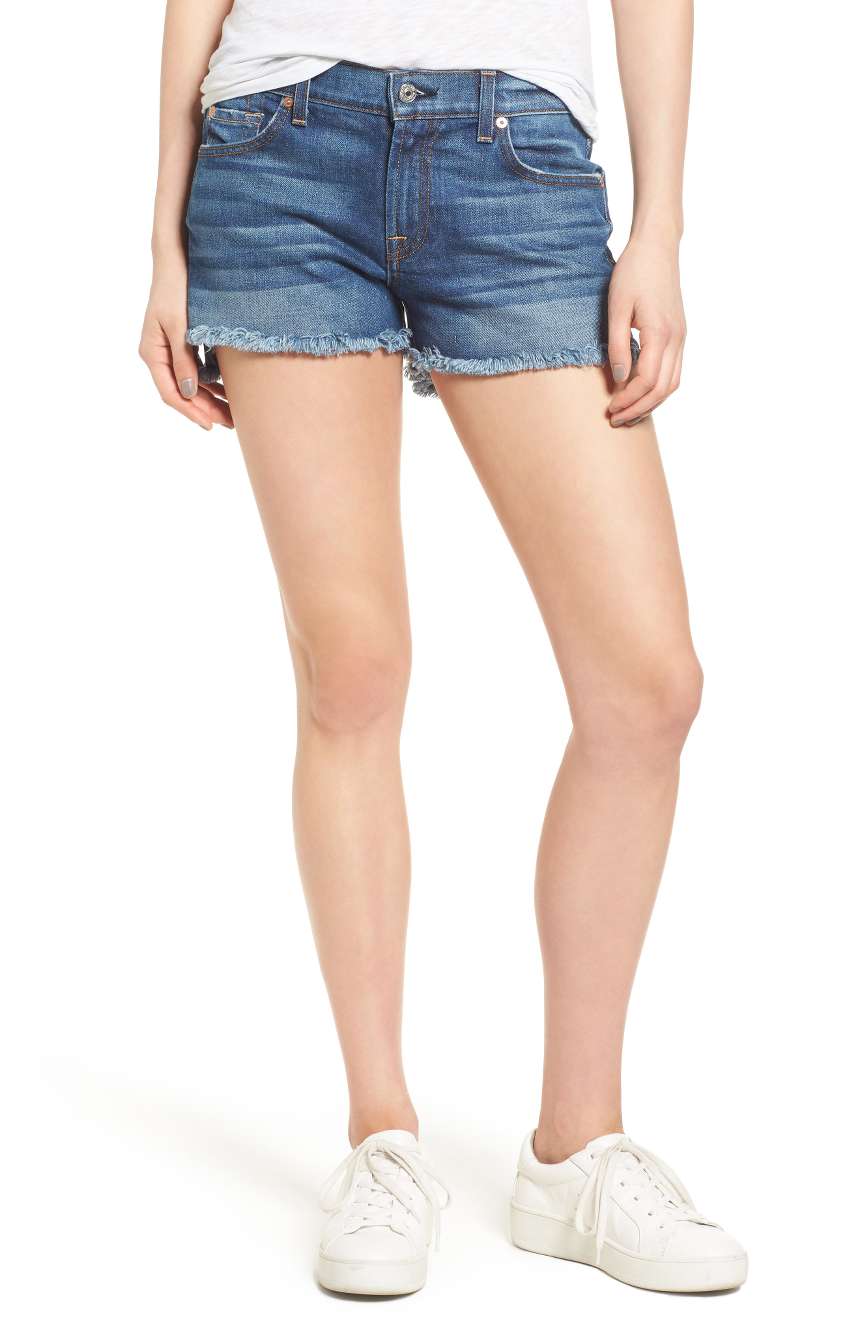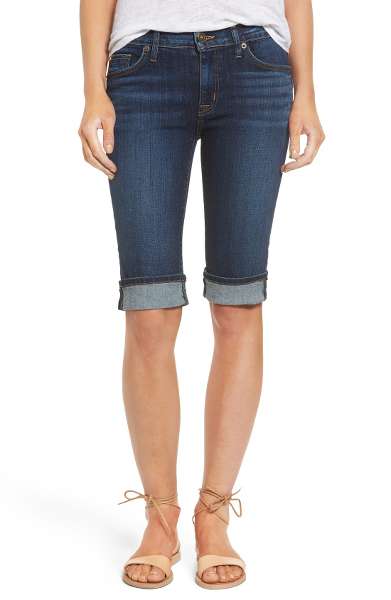 This one's a no-brainer.  Always a fan of jean shorts, but with legs not quite as firm as those in the lefthand image (haha), I'll opt for denim in a slightly longer version.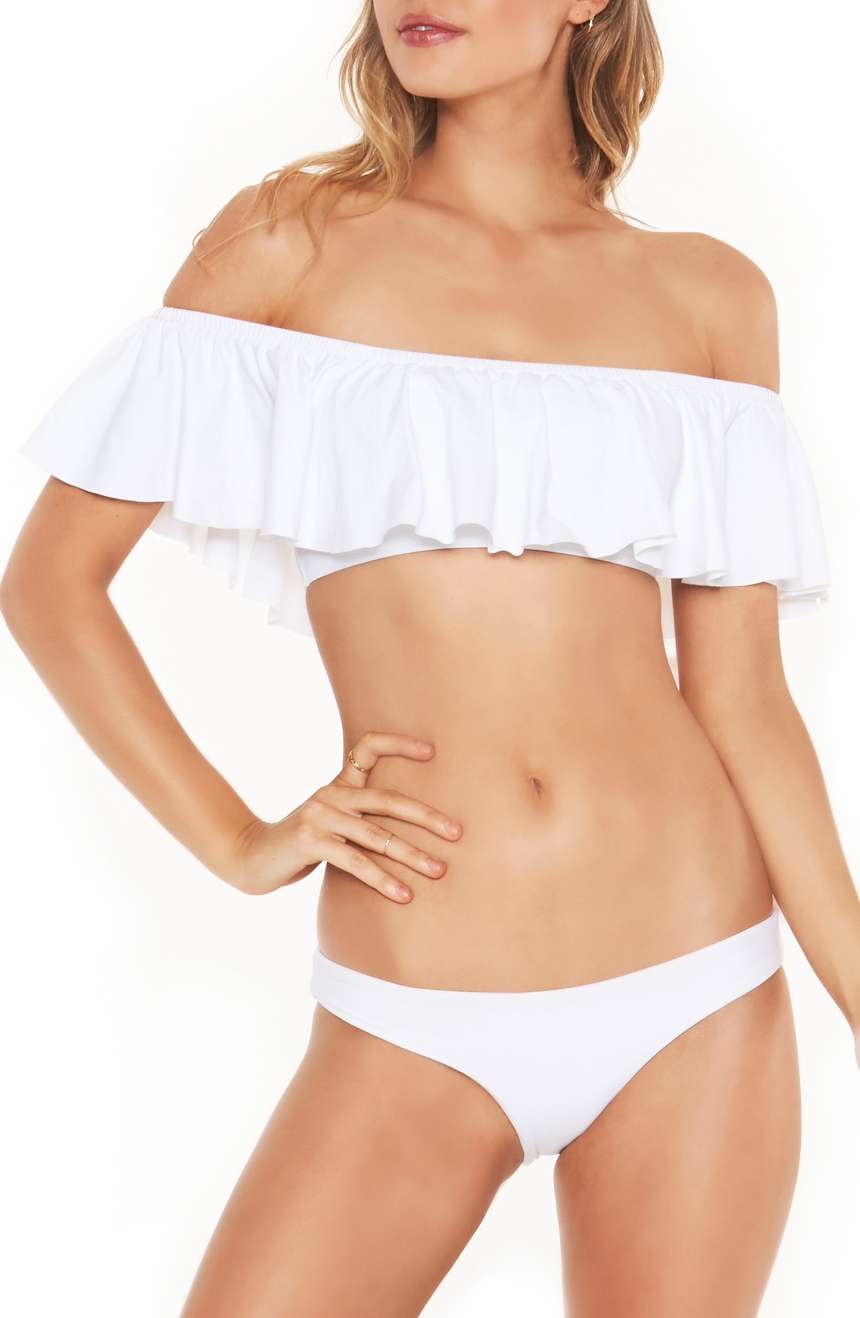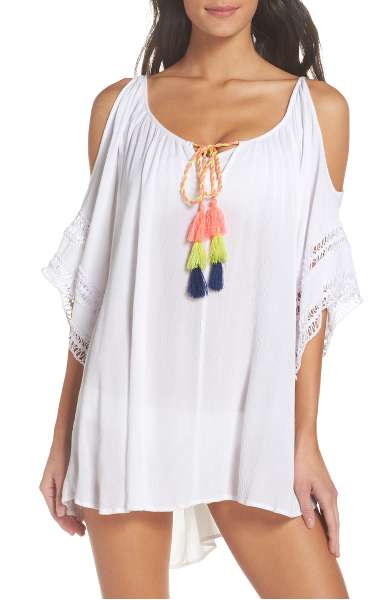 I think this bikini is so cute, but really? Let's see, 40 years ago – sure. Now I can do the cover-up on the right with a very modest one-piece under it.  I can see myself sidling up to the edge of the pool and slipping the cover off quickly as I slink into the pool.  Yeah – that'll work.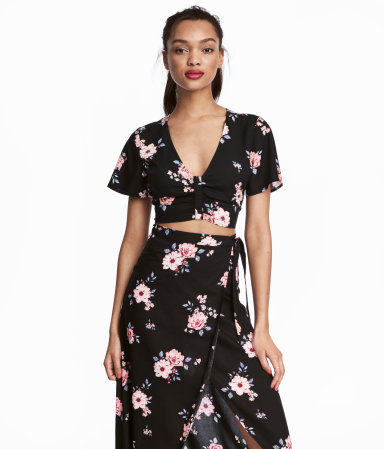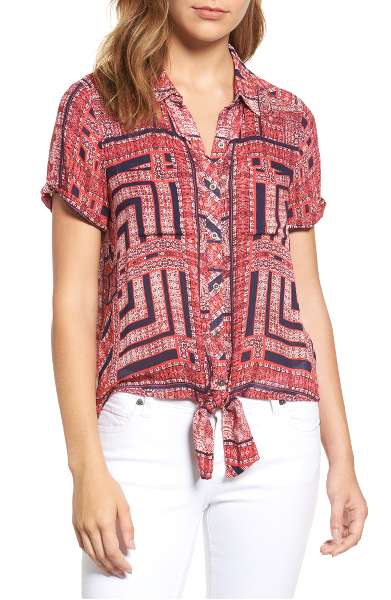 Remember wearing crop tops when our abs were nice and firm? Those were the days. I love the floral one on the left (I guess I have a thing for florals lately.), but instead, I'll wear the tie front on the right.  Not exactly a crop, but the little tie front gives it a cute crop-ish feel (kinda sorta).  Anyway, it's an option.
I hope this gives you a little encouragement to find your own versions of those must-have items.  Let me know how you do, and if and where you find better options. And stay cool.
Till next time,
Judy