Do you ever think back to Summer days and nights when you were younger? As I'm anticipating the onset of the season, I find myself thinking of times past.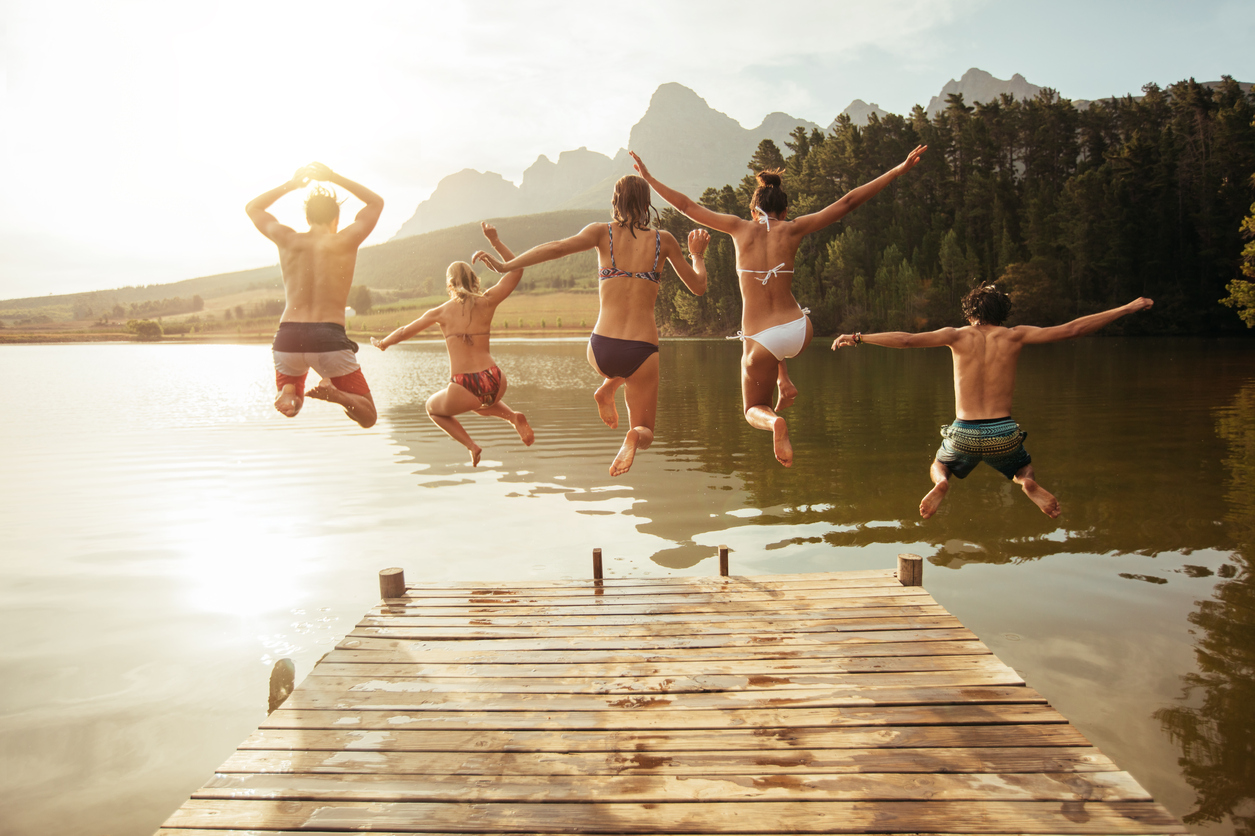 Sometimes the memories catch in my chest until I can hardly breathe. I don't know what it is about Summer, but in my more mature (don't laugh) years, its memories hit me harder than other seasons.
After all, holidays like Christmas are supposed to be emotional and sappy. Summer, not so much. So it catches me off guard.
For me, Summer brings up that old feeling of freedom. Freedom from responsibility, free days that you got to choose to do and be whatever you wanted – at least until Mom caught you with her list of chores to be done. If you were quick enough to get away, you knew the curfew you were dealing with was "be home in time for dinner or before dark." Ah, such open-ended, free-wheelin' days. Days when you and your friends could bake in the sun at the beach (wrinkles and age spots to prove it) during the day, and then gather at a concert or baseball game at night. The days just went on for what seemed like forever.
I know it's a waste of time thinking or dwelling on the past. And honestly, I'm not. These memories come like waves and I'm overcome in the moment, then it's an ache I have to work through so I can let it go. It feels good to remember, and then it feels sad. Good to think back on those special days or ordinary times, then sad because those days are over.
There are times when I miss the comfort of being young and having parents to turn to for . . . well, everything. But mostly, I miss the anticipation of a life stretched out in front of me where everything seemed possible, and is now mostly just an intoxicating memory. So heady were those days.
When I was talking to my husband about this and the feeling of such freedom that I miss, he suggested we try to recreate some of it this Summer. After all, we are pretty free of certain responsibilities, being unemployed, so to speak.
It was such a sweet, "let me make it better for you" thing to say, but I know we can't really recapture the same sense of freedom. But perhaps we can do it some justice.
Yes, we have responsibilities, but we're also in charge of most things in our lives. So if we don't want to, we really don't have to. Who's to know the difference?
I think memories and their adjacent emotions are part of what makes us who we are. Our reactions and responses give us some important insights into what's making us tick now. So while it's not wise to dwell on the past and what's gone, it can be, if done gently and without too much time invested, a check-in point for our lives now. And to hold on, if ever so briefly, to life's moments.
I like the idea of that. A brief "scenic turnout" of sorts at the start of every season to conjure up memories, feelings, hopes and expectations for the days ahead.
So, as I pause to take in the view of Summer, and to try and make sense of what this yearning for freedom is telling me, I'm going to take my husband up on his offer to try and recreate Summers past – as long as we're looking forward.
After all, there's still a lot of possibility, and freedom, ahead of us as well.
How about you? Do you get these memory tsunamis? If so, what triggers them for you and what do you do about it?
Till next time,
Judy