Have you noticed the plethora of jumpsuits in stores and online recently? I've always loved jumpsuits, but it's been years since I've worn one.
Many of the ones I've seen, and loved, are not anything I would wear (see below). Like these, many are sleeveless, show too much skin, or have too much fabric for my height.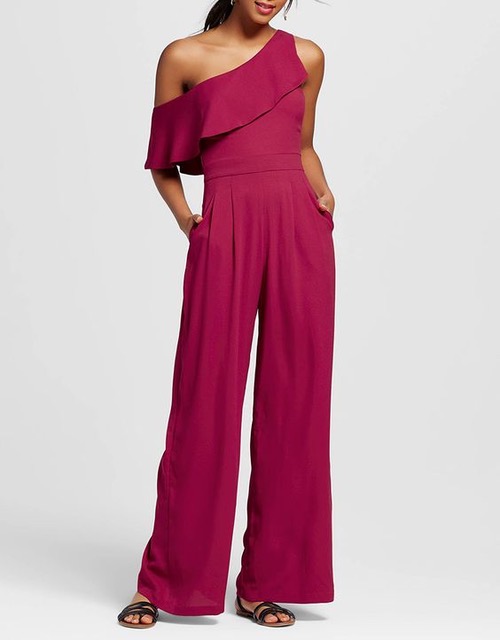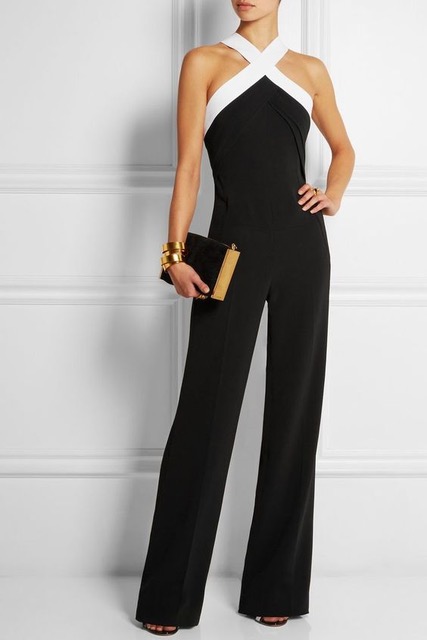 So when I came across one that met my criteria (short sleeves, modest, neutral color), I jumped (no pun intended) at it.
I love my new jumpsuit. I've only had occasion to wear it once so far – to a wedding, but plan to wear it many more times.
Jumpsuits like this are so versatile. Nice enough for a lovely wedding, but simple enough for a more casual outing. Here's how I styled it for each situation – highbrow and downlow.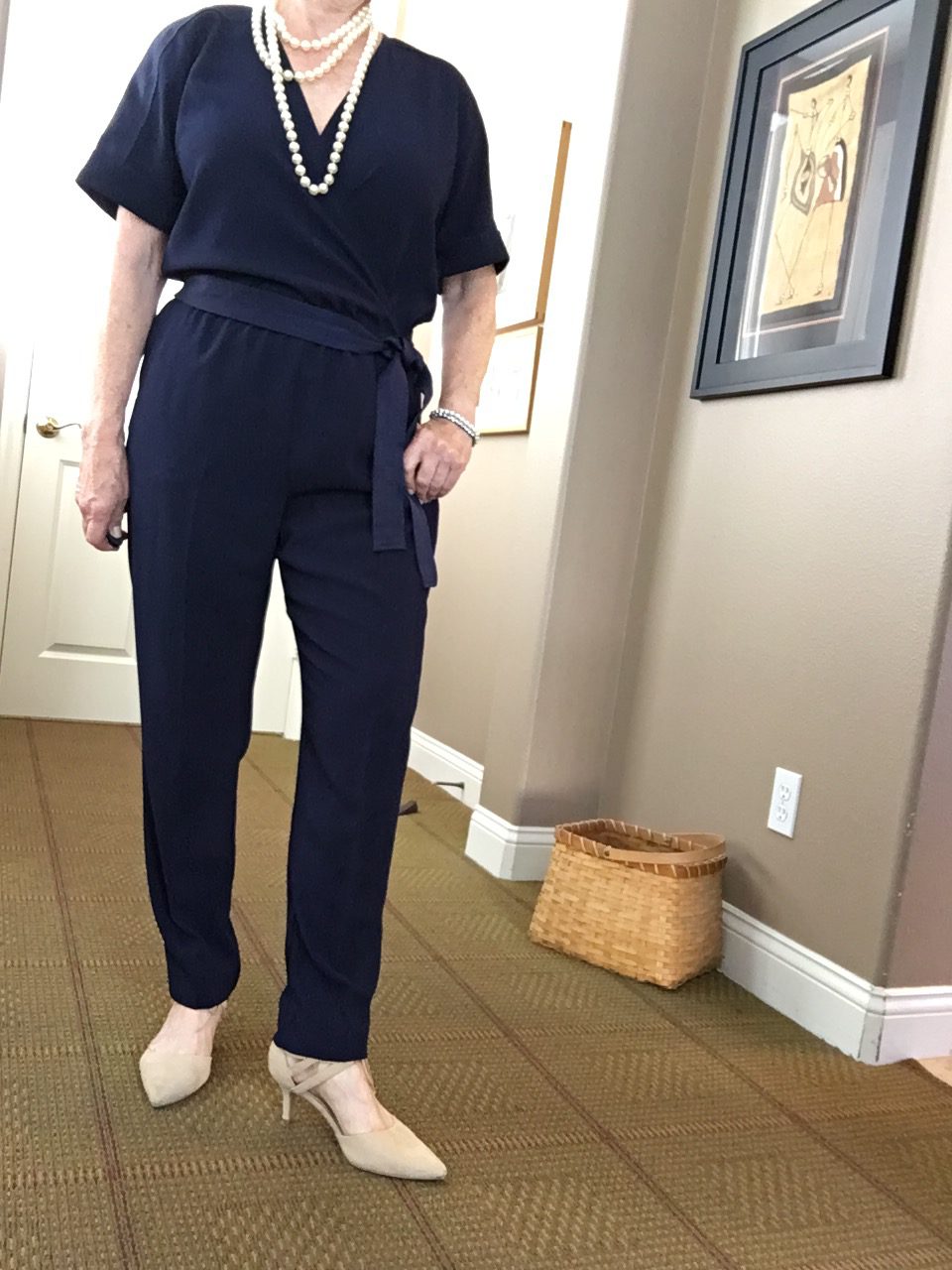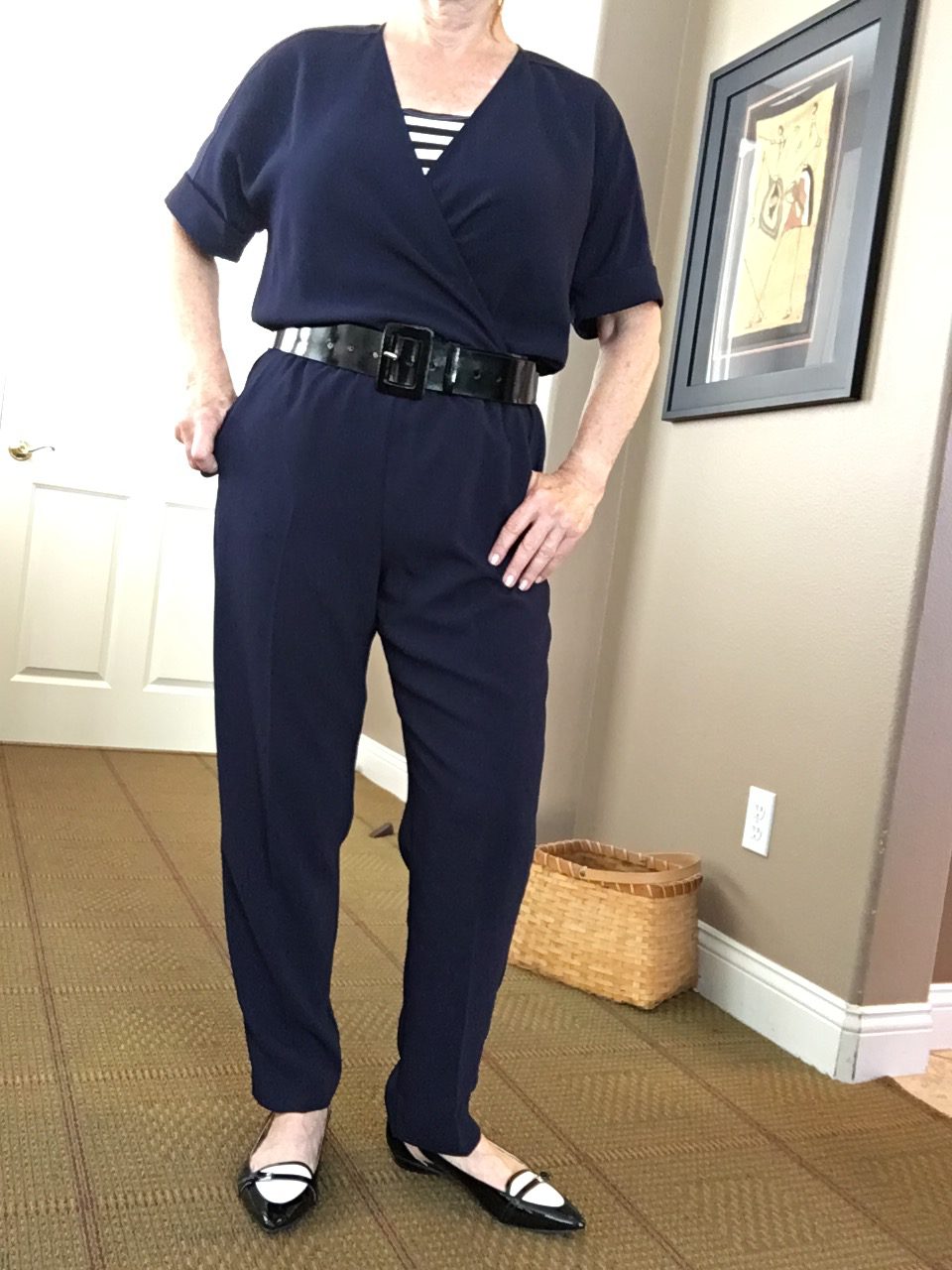 As I was putting these together, I thought of a few more ways I can style the jumpsuit, which got me thinking. I know there are many outfits that I wear regularly that could be styled for different settings, with just a minor adjustment – different shoes, belt, jacket, scarf, etc.
So I'm starting a Hi/Lo Series. Just for my own edification, but maybe yours as well. Every couple of weeks, Dona and I will style an outfit two ways, high and low . . . which could mean day to night, fancy to casual, or work to play.
We all want to get the most out of the clothes we have, without getting bored wearing the same old thing in the same old way.
Maybe think of the process as a metaphor for our lives at this stage. Time to mix it up a little, try a few new variations, gain a different perspective.
Rather than complicate the bigger things in life with too much change, jumping in (pun intended this time) with clothes seems the simpler place to start.
How about you? Do you have things in your closet that you wear in different ways for different situations?
Till next time,
Judy