That is the question. Albeit not an earth shattering, world saving, or as important a question as Hamlet asked, but for a Friday morning, I'm OK with it.
Tucking in one's shirt or top becomes a bit more challenging as we age. That little front tummy bulge or widening of the hips gives many of us pause before we tuck. Am I right?
What I've come to love is the practice of doing just the front tuck. You know – where you just take the front of a shirt or T and tuck it in a bit, and then let it gently blouse out.
Here are a couple of examples: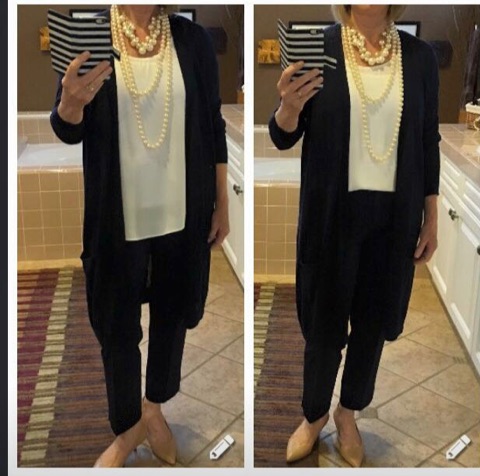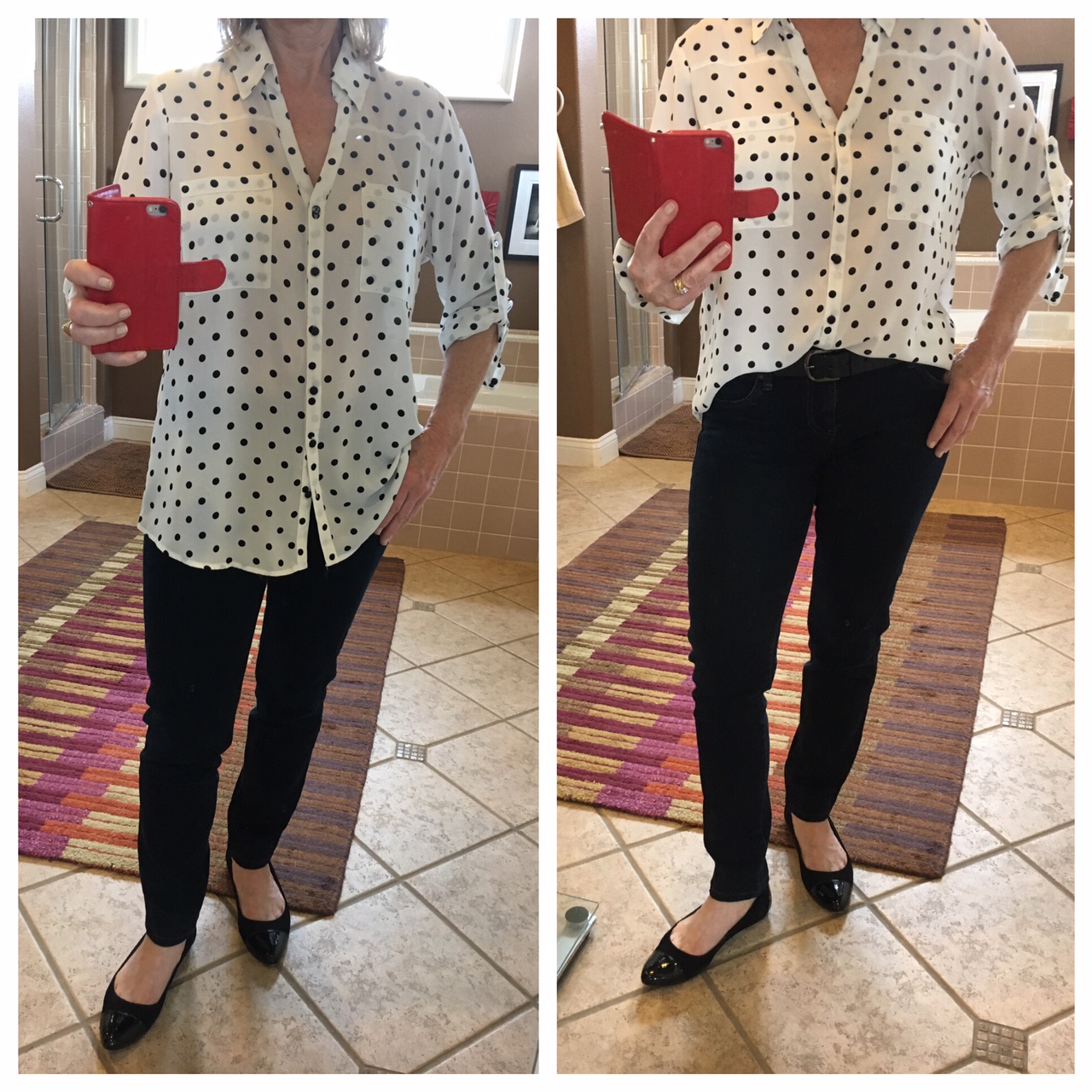 What this does is nothing short of a miracle (a little overstated perhaps). It's all about proportion, as Dona says. The tuck helps elongate the line of the leg avoiding the body being cut in half at the widest part, and the gentle blousing in the front camouflages the belly bulge.
Can you see the difference between the two images? For women who are a little vertically challenged (as I am at 5'3"), this trick is genius. But it works equally well on any height or stature.
So what do you think? Are you a tucker?
Now, on to more pressing matters . . . like dinner. Sigh. It's my turn to cook.
Till next time?
Judy