Book Group!  My book group is a monthly gathering of friends. The evening is spent catching up with each other, discussing the world's problems, drinking wine, having a nice meal . . . and eventually discussing the book we just read.
This is a gathering we all look forward to. Most of us have known each other for over 30 years, and the regularity of the event means we'll always get together before letting too much time slip by.
A few of us take turns hosting the monthly meeting, so when it's my turn, I want to be sure that what I wear is comfortable, but still cute. There's a lot of getting up and down during the evening, making sure the food is prepped, glasses are filled and dessert is served. So whatever I wear must allow for a lot of movement with little, if any, restriction.
Here's what I wore this month.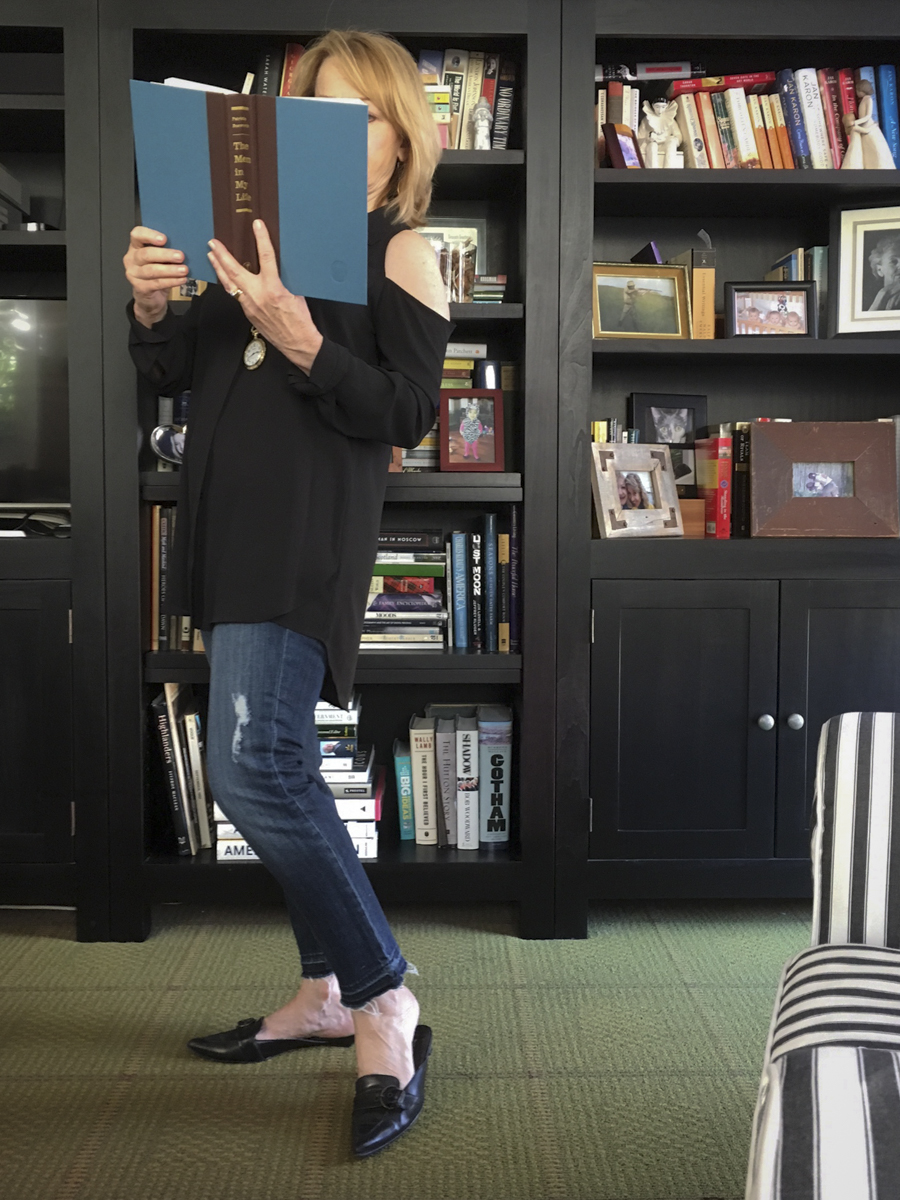 The cold-shoulder blouse flows so beautifully with that high/low hem. It is simply a joy to wear. No pulling or tucking required.
The jeans are comfortable, too, with a bit of stretch, and the slight distressing and raw hem provide a nice balance with the slightly fancier top.
Even though the comfort quotient of this outfit was great for hosting book group, this is a look I'd wear to a casual dinner out, to a movie, or shopping. It's so versatile. And did I say comfortable?
Of course, everyone at book group always looks great. Such a lovely bunch of women!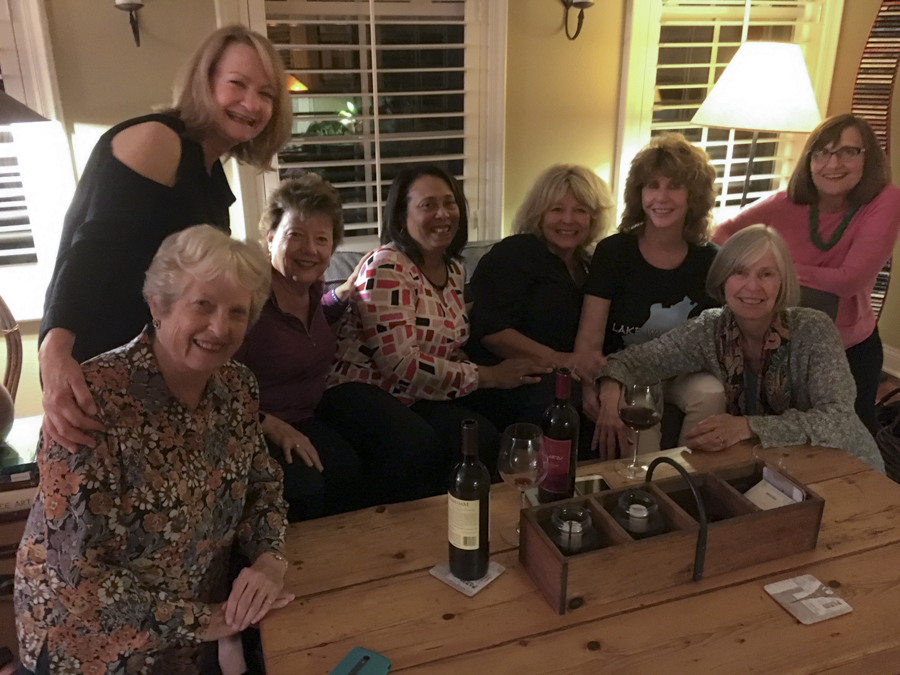 Do you have a favorite outfit that you wear for cuteness and comfort?
Till next time,
Judy
Top (similar); Jeans (similar or similar); Shoes (similar)