I love distressed jeans.  And since it appears that they are still among the trends for Spring 2017 (yay!), I thought it would be fun to talk about how those of us who might have worn them the first time they appeared on the fashion scene in the 60's might wear them now . . . or not.
There are a couple of schools of thought on whether or not a woman over a certain age "should" wear distressed jeans. Some think it's inappropriate, and other feel it's fine if it makes you happy. I'm in the latter camp.
My distressed jeans make me happy. Part of why I love them so much is that they take me back to "me" in a weird kind of way. When I wear them, I feel like a "jeans and t-shirt" girl all over again. Life seems simpler, cooler, laid-back, and just more fun. I can even hear James Taylor, John Denver or Jim Croce in the background. I know, I know. That's a lot to attach to a pair of jeans. But I can't help it. I love wearing them.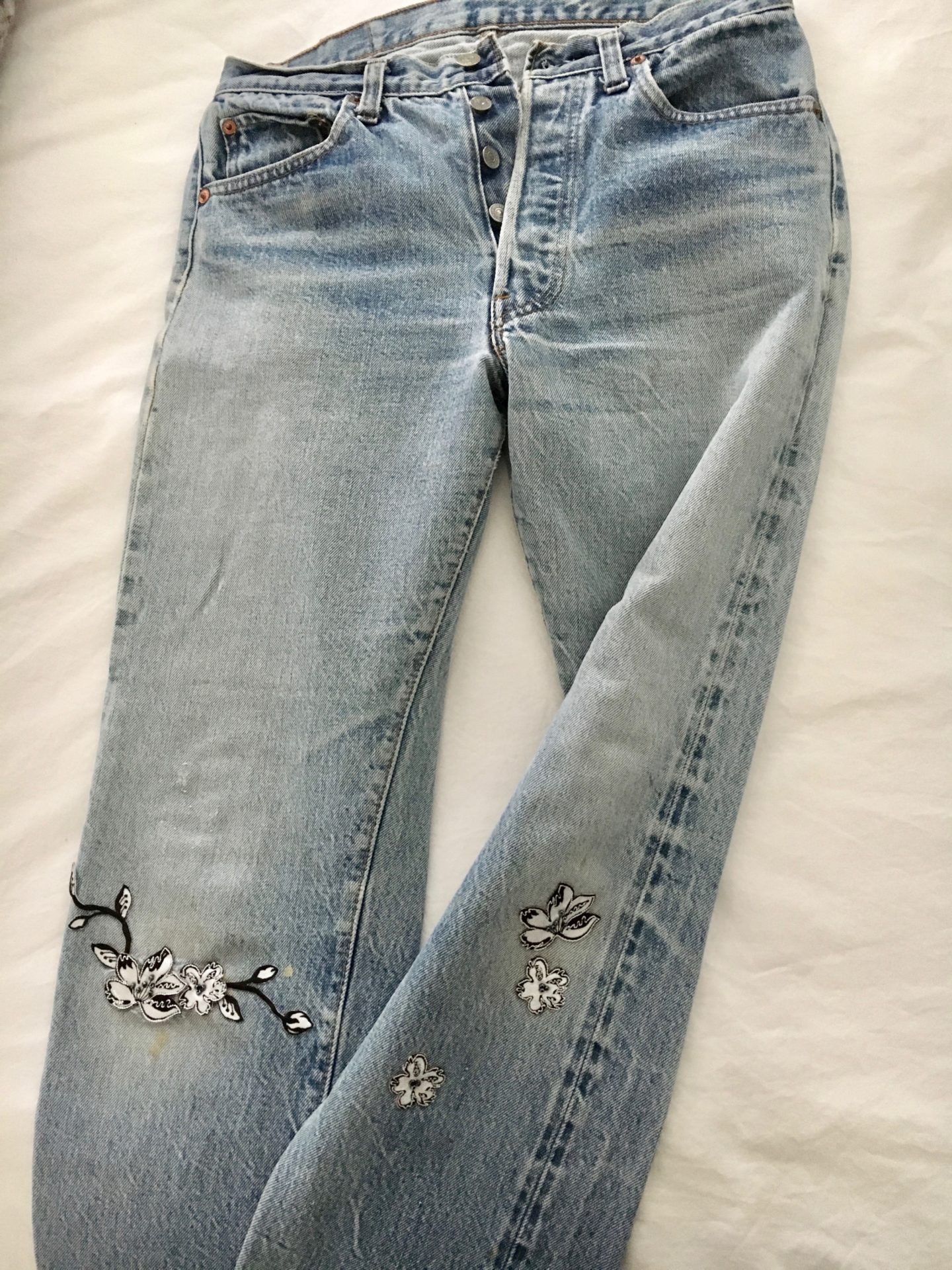 I even still have my original, button-fly boy jeans that I paid a whopping $11 for in 1971 (yes, I'm that old). Can I still get them on, you ask? Well . . . yes, but in an indecent, unable-to-button-them-all-the-way-or-breathe, kind of way. (Don't you love my clever appliqués covering the well-earned holes in the knees?)
Instead, I'll subscribe to the new version of this old – dare I day it – classic.  Here's one way I wear 'distressed' today.

And here's how a couple of other women "of a certain age" wear them.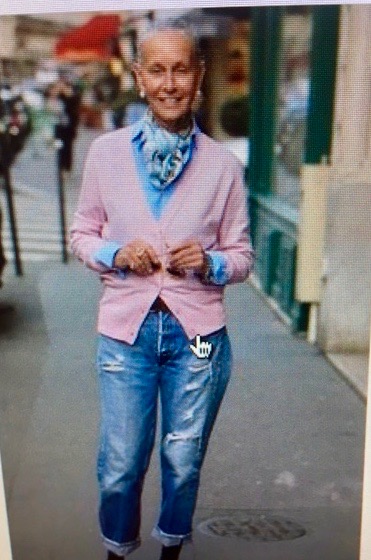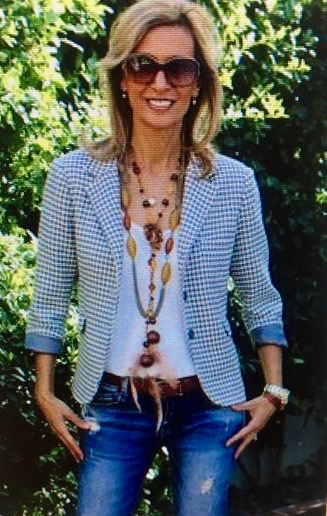 So, I'm distressed and having a great time with it.  What about you? Are you distressed, dubious or just not feeling it?
Till next time,
Judy