What you wear is a kind of shorthand communication that tells people something about you. Conservative? Artsy? Sporty? Stuck in a time warp? Hiding from the world? Elegant? Fancy? Hip? There are as many definitions, or stories, as there are people. And there is no wrong answer (well, almost no).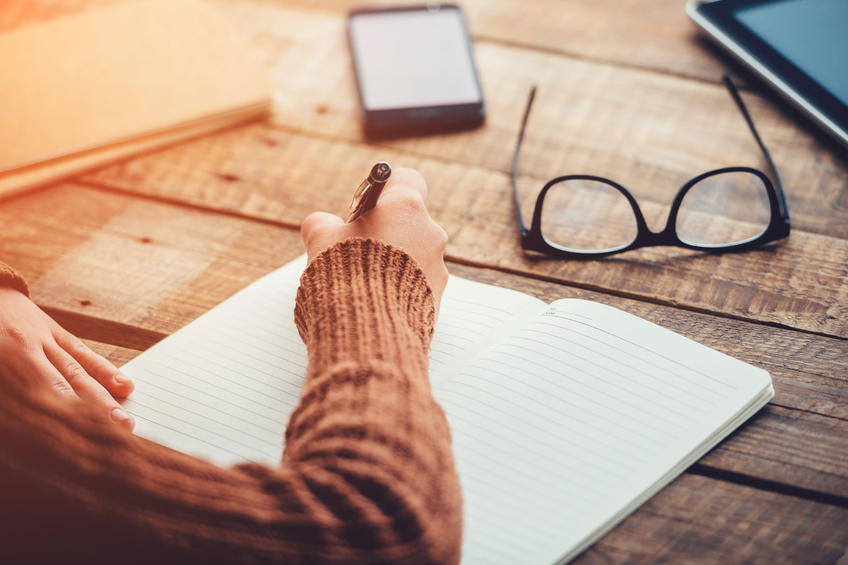 I love how I can use my clothes to make me feel a certain way. I love how what I wear helps me tell the world who I am – or at least who I am that day. I love how I become more confident when I wear something that makes me feel the most like . . . well, me.

Clothes let you tell your own story.
Just to be perfectly clear, when I use the word "story," I'm not suggesting that we be untruthful or phony. I'm a communicator by trade and by nature, so to me, it's important to use whatever means at my disposal to send the right message, to tell my story.
For example, my story can be summed up as Harmony Designed:
Personally, I have always strived for harmony and peace in my life and in my relationships. My preferred lifestyle is more urban than suburban or rural. Art and creativity is the fuel that moves my engine, I'm obsessive about aesthetics, and I'm drawn to creative people. My goal is to be approachable, modern, and fun.
 So with that story in mind, it's probably no surprise that my style is pretty simple overall, and yes, black is a mainstay. I'll never wear anything too fancy or wildly colorful – I want you to see me first, then what I'm wearing. Simple, streamlined, unfussy, but well put together – a backdrop, if you will, to my life. Black & white has always been my go-to, with a pop of color or uniqueness here and there. Denim plays a key role, and understated & classic provide the foundation.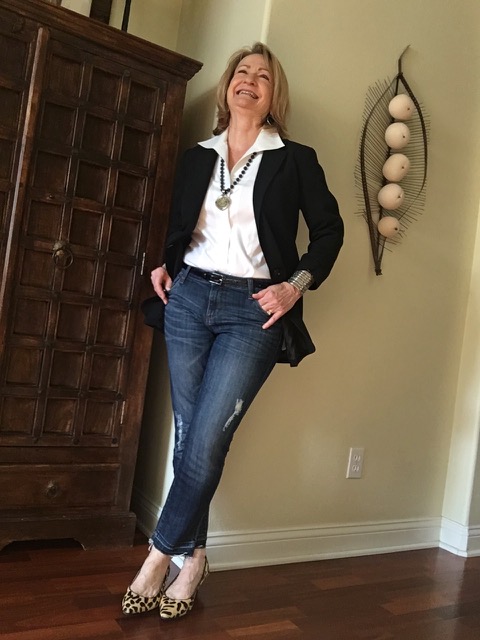 This is me. This is Harmony Designed.
(I'm laughing at myself trying to play "model." Good thing I stuck with my day job all those years.)
Take a look at your style now, today, where you're at in life. What does it say about you? What story are you telling others about You? More importantly, what story are you telling yourself? Are you projecting the real you? Or is your story stuck in a different time, has it been determined by a role you're playing or by someone else's expectations or preferences?
If you're not happy with your own story or style, maybe this is a good time to reassess and redefine it for yourself? Clothes may seem a simple and even superficial way to uncover and express the real you, but I can assure you that what you put on the outside is a powerful mechanism for telling yourself and the world what's happening on the inside.
So, what's your story? I'd love to hear it . . . and see it.
Till next time,
Judy
File: Style
Tag: Style over 50, women over 50